Welcome to St. Thomas'-Junction Road Parish Church, Leith
123 Great Junction Street, Leith, Edinburgh EH6 5JB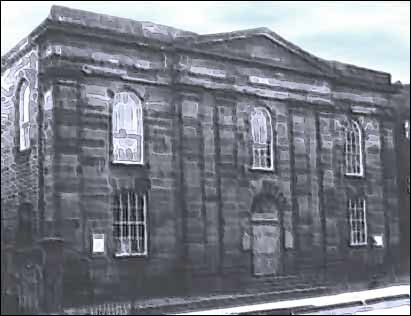 We are a friendly congregation of the Church of Scotland in Leith, Edinburgh.
Our Minister is the Rev George Shand and our Session Clerk is Margaret Henderson.
Do join us for weekly worship every Sunday at 11am.
You will be assured of a warm welcome and a cup of tea or coffee in the hall afterwards.
Thanks for visiting our website!

WANT TO KNOW MORE ABOUT LEITH?
HISTORY OF LEITH

This is a wonderful website about the history of Leith with lots of information about ancestral and family research. What John Arthur doesn't know about Leith and about family research isn't worth knowing! A great site!
WANT TO KNOW MORE ABOUT THE CHURCHES IN LEITH?
LEITH COUNCIL OF CHURCHES

An ecumenical organisation formed to foster mutual support and cooperation between the 15 congregations in the Leith area of Edinburgh. Denominations in Leith include Church of Scotland (Presbyterian), Scottish Episcopal, Roman Catholic, Ukranian Catholic, Methodist, Congregational, United Free Church, and Salvation Army. Leith Council of churches is linked with national ecumenical initiatives co-ordinated through Action of churches together in Scotland (ACTS). Super site - well worth a visit. Lovely, spiritual,electronic postcards also available FREE on this site.
WANT TO KNOW MORE ABOUT THE CHURCH OF SCOTLAND?

| | |
| --- | --- |
| KIRKWEB | Iain Morrison has an excellent website here with so many interesting pages and links for Church of Scotland news, contacts etc |
WANT TO KNOW MORE ABOUT ALL OF THE CHURCHES IN SCOTLAND?

| | |
| --- | --- |
| Scottish Christian Web Base | A wonderful website giving so many links to all the churches in Scotland and much more - well worth a visit!! |
NEED RESOURCES FOR CHILDREN'S TALKS?

| | |
| --- | --- |
| Talks to Children Web Site | Rev Donald McCorkindale's 'Talks to Children' Site. This is a "must" for those toiling for resources week-by-week! |